Welcome to The Cricket Wiki
----
Contents
---
Cricket Wiki
Welcome to the Cricket Wiki
A collaborative community about Cricket than anyone can edit. This Wiki is a Encyclopedia-Style Wiki. First and foremost we deal in editing and maintenance. Socializing on chat while acceptable should be done with the understanding continuing contributions to the articles is a major requirement. Tobifan (talk) 00:54, October 6, 2012 (UTC) We are waiting for u to come and start editing on this wiki. Come join us. Tobifan (talk) 00:54, October 6, 2012 (UTC)Kakashikiller (talk) and Abdul Rehman Hussain 11:46, October 24, 2012 (UTC)</p>
---
Helping Out
This Wiki is all about Cricket, feel free to look through the articles and edit them. You can also create new pages by using the input box below.
With the help of editors, we strive to be the ultimate database on this famous sport. So come, join us
---
---
This month's featured article:
Cricket bat is a specialised piece of equipment used by batsmen in the sport of cricket to hit the ball. It is usually made of willow wood. Its use is first mentioned in 1624.
Records in Cricket History
Highest career wickets ever in test cricket and One day cricket

"Who will play longer will have the record. It depends how things go."

800 in test
534 in One Day Cricket

Highest career wickets in T20is

74

"Hafeez was fantastic and put out bowlers under pressure. Umar Gul was a case of us trying to win the game by going hard to get the run rate up."

---

Preceded by Saeed Ajmal
</div>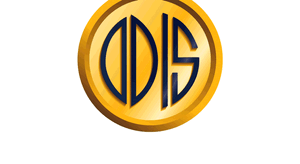 Recent News
Sydney
SYDNEY: Mitchell Johnson has signed with the Brisbane Heat for this summer's Big Bash League campaign after being part of the Perth Scorchers roster last season.
Johnson, who turns 31 this week, did not play a match for the Scorchers last season due to injury and while he remains committed to playing for Western Australia in the longer form of the game, joining the Heat for the BBL will allow him to spend some time in his former home state of Queensland. Full Story
New Delhi
Pak cricket team to tour India NEW DELHI: The Indian government has cleared Pakistan's cricket team to make a short tour in December for three One-day Internationals and two Twenty20 matches.
The Press Trust of India said on Tuesday the decision was taken after a delegation from the Board of Control for Cricket in India (BCCI) met Union Home secretary R.K. Singh on Tuesday and discussed security and logistical issues.
BCCI senior official Rajiv Shukla was quoted as saying after the meeting that "the tour is on."
Cricketing ties between Pakistan and India were suspended in 2008 after the terror attacks in Mumbai in which 166 people were killed, straining political relations between the countries.—AP